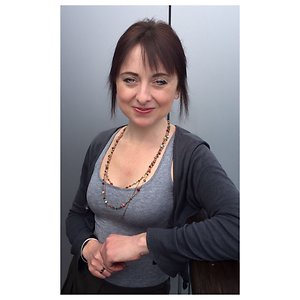 Qualifications & Membership Of Professional Bodies
I have a Diploma in Therapeutic Counselling (Hackney Community College, 2007) and an MA in Counselling & Psychotherapy (Regent's University, 2016). In 2012 I also completed an OCST (Online Counselling Services and Training) course in online counselling.
I am an accredited member of the BACP (British Association For Counselling & Psychotherapy) (
BACP
), working within their Ethical Framework and adhering to their guidelines for good practice.
Upon training and starting to practice as an online counsellor, I also became a member of ACTO (Association Of Counsellors & Therapists Online) (
ACTO
).
Counselling/Psychotherapy Experience
I have gained experience as a counsellor/psychotherapist in a range of settings, including the City & East London Bereavement Service (2006 - 2010), Youthreach (2009 - 2011), the NHS (Counselling In Sexual Health at St. Leonard's Hospital, 2011 - 2012), Young Concern Trust (2012 - 2016), Hope In Tottenham (2015 - 2016), InterHealth (2015 - 2017), Off The Record (2016 - 2020) and Wandsworth Bereavement Service (2017 - present). I also conduct work through two consultancies focused on providing trauma care, and support for staff in the international aid, humanitarian and human rights defending sectors, FD Consultants (2017 - present) and Open Briefing (2020 - present)
I set up a private practice in 2008 and, after completing my OCST training course, started offering online services in 2012.
Other Work Experience & Background
Aside from counselling/psychotherapy I have over 20 years experience working in social care and the voluntary/not-for-profit sector. This includes time spent working for the British Red Cross, tenancy support services, schools, substance misuse and healthcare agencies. Over the past 18 months I have been regularly delivering training on a range of mental health issues (stress, trauma, vicarious trauma, burnout and compassion fatigue) to organisations within the charity, international aid, and maritime industries.
My work has brought me into contact with a variety of people experiencing many different challenges in their lives. Throughout the course of my career I have received training on issues such as immigration, domestic violence, child protection, addiction, mental health, trauma and debt/financial difficulties. Although my counselling/psychotherapy work doesn't usually involve me imparting specific advice, the knowledge I have gained through this has helped me to receive clients with a greater level of understanding around these matters.
Recent Publications
I recently co-authored an article, 'All Change', on dealing with restructure and redundancy in the workplace. This article first appeared in the October 2019 issue of BACP Workplace journal, published by the British Association for Counselling & PsychotherapyŠ (
'All Change' - BACP Workplace
).
This was followed by 'Text, Transition & Transference', an article on text-based online counselling with young people. This article first appeared in the December 2019 issue of BACP Children, Young People and Families journal, published by the British Association for Counselling & PsychotherapyŠ (
'Text, Transition & Transference'
). It was subsequently republished in
Contemporary Psychotherapy
.
I am currently working on two chapters within a book to be published in 2022 on the provision of psychosocial support to international staff.